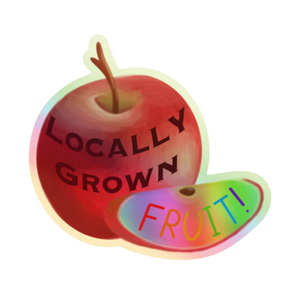 Stickerific Souvenirs
'Locally Grown Fruit' Holographic Vinyl Sticker
Regular price
$4.00
$0.00
Unit price
per
This Pride sticker was created by local artist Hanna Lowe.
This pride sticker is a tongue in cheek play on Kelowna's lucrative fruit and orchard industry. The holographic coating is sure to catch eyes and show your pride!





This 3" vinyl sticker is water and weather proof, making it perfect for your vehicle, laptop, water bottle, bicycle, and more!
---